Owls (Year 2)
Owls Class is taught by Mr Mike Shaw.
If you would like to speak with him, he is available at the end of the school day or by contacting the office to request an appointment. Communication is key so if there is any aspect of school life that you would like to discuss, please get in touch.
You will receive a half termly letter outlining the learning for the half term ahead as well as weekly newsletters which share details of the week in school with you. Take a look at the home learning page to see the current RKE sheets.
At Fernhurst, each class enjoys a two half terms of weekly visits to our Forest School site, just a short walk away from School. You will get letter to let you know all of the details and we will talk to the children before we start our learning there but you will need to have waterproofs and welly boots in the event of wet weather as we will go to the forest in most weathers! Children can wear their PE kit all day or bring some bone clothes to change into.
Autumn Term
Our Class Learning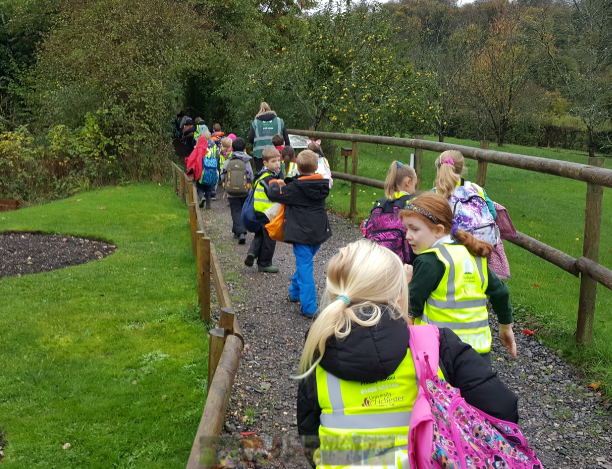 Year 2 Science and Geography Trip:
Owl Class went on their first trip of the year to Gilbert White's House, in Selbourne, on Thursday. A short coach journey later we were in the amazing Field Study Centre. Our first activity took us into Gilbert White's House, where we learned how different animals adapted to survive in their habitats. We learned that adaptation was centered around animals' need to Feed, Breed and Hide in order to survive and we looked at how albatross and penguins do this.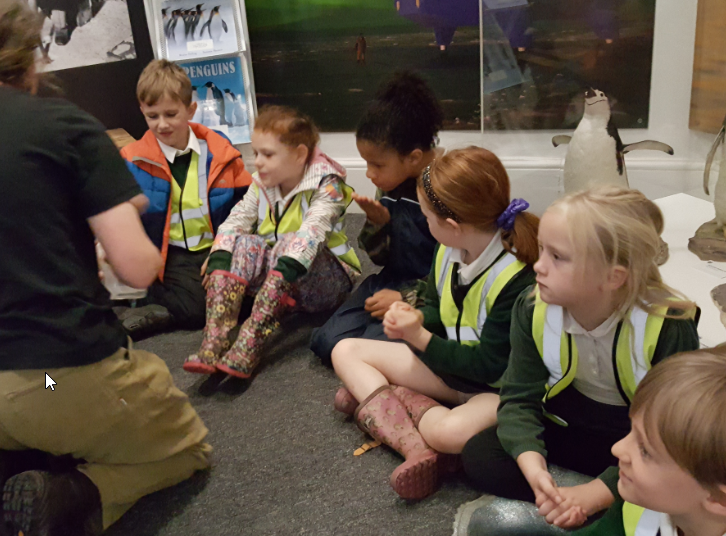 We spent the rest of the morning exploring the meadow and woodland outside (luckily the rain had stopped but we were glad we had our wellies) to look for clues of local animal life. We found lots of evidence of badgers digging for worms and a few paths in the grass that foxes may have used.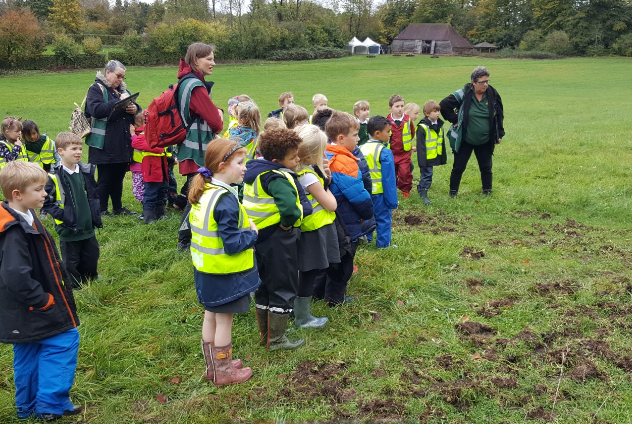 After a quick lunch we split into our four groups and went searching for much smaller wildlife. Using an array of scientific equipment (including soup spoons) we looked through hedges, under wood piles and in leaves with our 'bug bingo' cards to find specific bugs by their characteristics. While three groups were doing this, the other group went to a hide and watched for birds. We were able to spot blue tits and sparrows, but sadly no buzzards.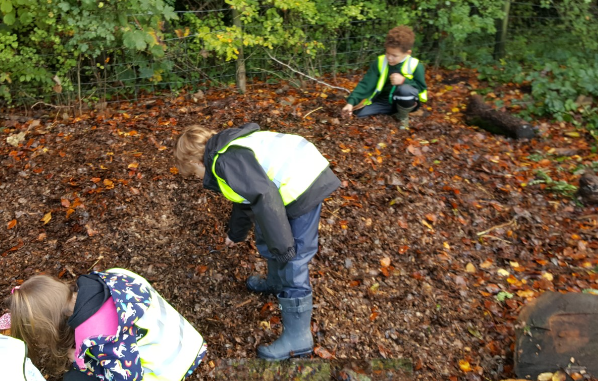 We finished the day with Fiona reading a segment of Gilbert White's journal. We had to listen carefully and match the creature to the local plant that it eats (or its prey eats).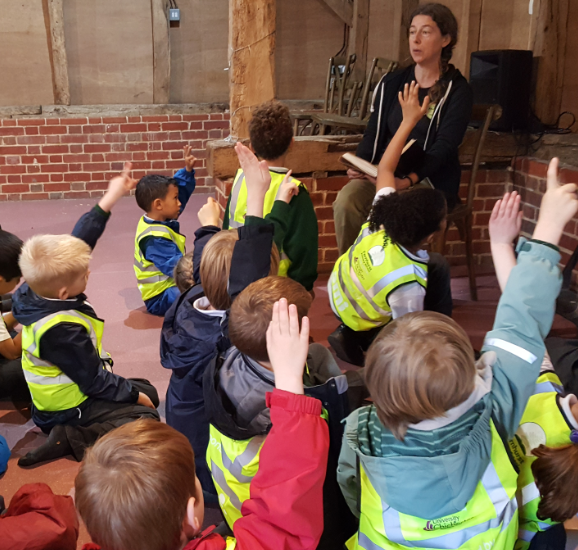 We then travelled back to school, tired and happy in the lovely sunshine.
Science:
We are focusing on Materials in Science and investigating the uses of different materials based on their properties and learning about the importance of reusability and recycling. We are looking forward to going on a learning walk to find out the most important and the most frequently used materials in our school environment.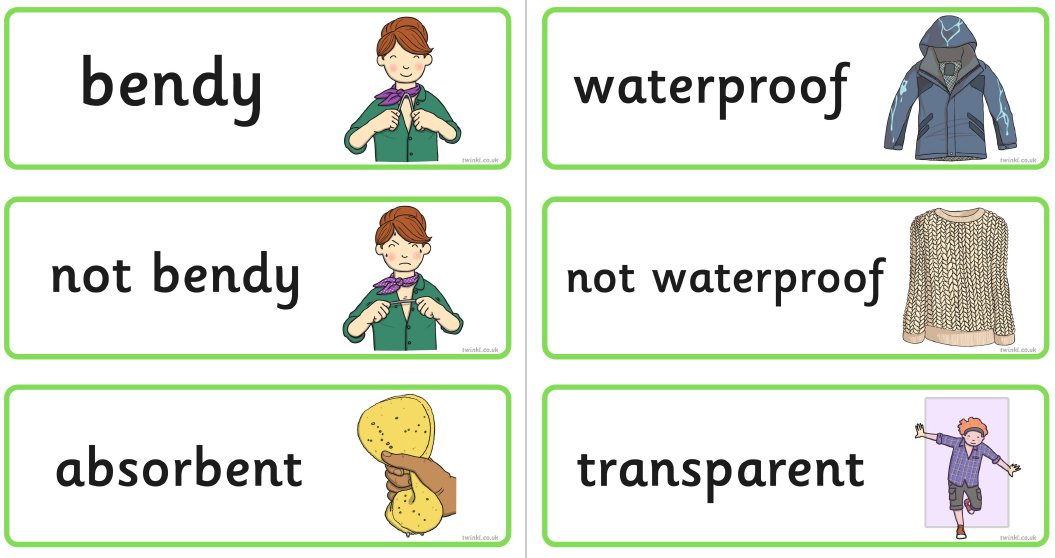 Geography:
We are looking at the weather, world climates, icebergs and continents and oceans in Geography. We will use physical and digital atlases to explore the world and to name the different climates and continents and to understand more about the world we live in.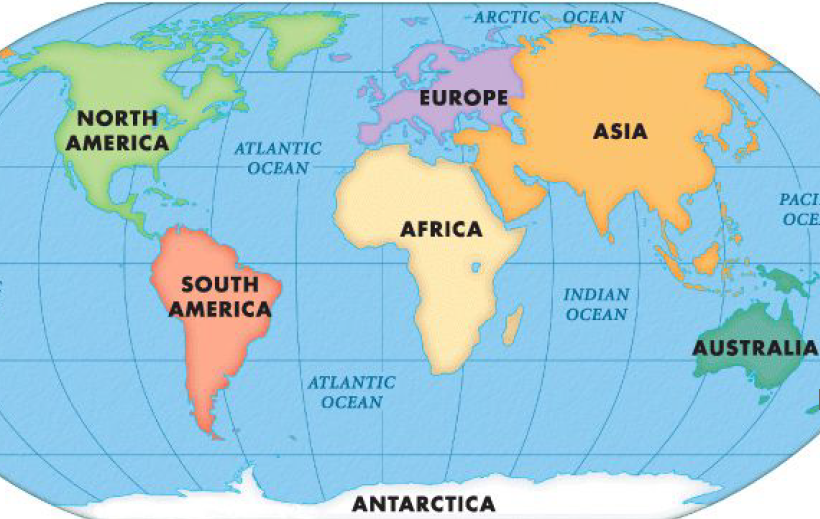 Maths:
We have been working hard on Addition and Subtraction this term. After revisiting number bonds to 10 and 20 we began learning how these number bonds can help us find the answers to questions that have much bigger numbers in them. Using base 10 and number lines many of us are now looking at how we can exchange 1s to make 10s to help us add two 2-digit numbers that cross a 10 (see below).
We have found that this is a skill that requires quite a bit of practise for some of us and we have spent a few lessons working on it, ready for our end of unit assessment. We will revisit this again in the Spring Term before the SATS in May 2023.
English:
Owl Class very much enjoyed the opportunity to write their own recount of a story they had read. We rehearsed Maisie's Dragon over and over again until we were all experts on it and were able to create our own! The selection of characters (main and supporting) was just wonderful and the class wrote with great feeling and wonderful range of adjectives. It was our first learning journey in writing and the improvements everyone made from the beginning of the year is something they should all be proud of. We have just started our new journey into poems based on the work by John Agard's The Rainmaker Danced. We are looking at a selection of his poems and are learning that poems come in all forms and shapes. We are learning that the rules for writing poems are wild and free and have already begun to create our own. Watch this space!
We have enjoyed and explored a wide range of fiction and non-fiction so far this term and have been using the VIPERS reading comprehension program. We focus on a different skill each day and we apply our thinking, questioning and answer-finding abilities to the text of the week.
Last week, we enjoyed making predictions about the Lighthouse Keeper's Tea, based on the front cover and our own experiences. We then went on to define and identify key vocabulary used in the books. We then inferred the thoughts, feelings and actions of Mr Grinling in the book and what caused him to think, feel or act that way. The last two days required us to make use of retrieval practice to find answers in the text based on questions we were asked and to summarise the book by sequencing pictures from the story and retelling it in our own way.
PE:
We are focusing on sending and receiving in PE this half term and have been doing lots to practise this. We work together to hone the skills of rolling, bouncing and passing the ball through the air to each other before building up to friendly games. We have really enjoyed the coconut shy activity to develop our accuracy but the most exciting game to work on our consistent throwing and catching in a team – the team that keep the ball in the air the longest wins!
We have also been playing several games to develop our team building skills. Working together, we can achieve so much more than on our own. We have been playing games that require us to listen, agree and work quickly and efficiently to form groups and to win small races and complete tasks.
Computing:
We love getting the Chromebooks out! This term we have been getting quicker and quicker at logging in and accessing our Google Learning Space. Our goal is to develop our word processing skills and to be able to edit and format text and images to create a fact file about the world and it's climates. We regularly revisit the different keys on the keyboard and are getting faster fingers every week!
DT:
We have researched wind turbines to understand exactly what they do and how they work. With this information, we have begun to design and plan a replica model that we are going to make. We need to be careful selecting the right materials and tools to achieve our goals. Wind turbines are very important and need to be strong, with light, rigid rotor blades.