Badgers
Badgers is taught by Miss Stocker.
In Year 6 we aim to consolidate all the hard work of the children from throughout their years at primary school. Preparation for the SATs (Standardised Assessment Tests) in the summer term, is achieved through a variety of engaging topics. This year the children will be learning about:
Blood Heart (Autumn 1) - At the start of our project, we will dissect a lambs heart, finding out about the different parts and how the blood flows. After, we'll write a report of the experience and use software and models to learn more about how the circulatory system works. We will learn how to take our heart rates and test how it is affected by exercise. In Art, we will create some abstract art and develop our sketching techniques to aid us in sketching a human heart. We will gain knowledge and understanding of how to keep our hearts healthy. Nearing the end of the topic we will learn about British Heart Foundation (BHF), why it is important and what they do. We will design our own charity event to raise money for BHF.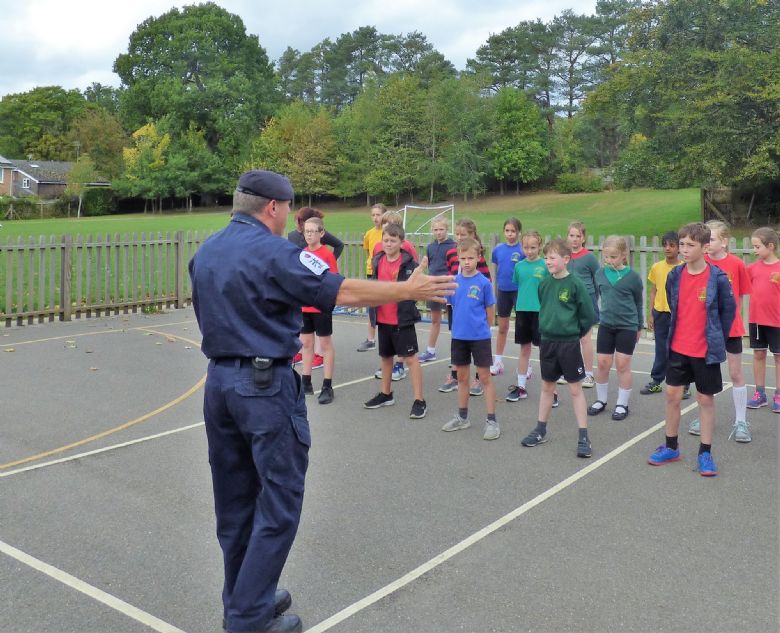 A Child's War (Autumn 2) - This half term, we will put ourselves into the shoes of an evacuee and imagine what it would have been like to live with another family far away from home. Using different source materials, including our key text 'Goodnight Mr Tom' we will learn about evacuation and write letters to our families 'back home'. We will plot the Second World War's events on a timeline and learn about everyday life during that time while looking at The Battle of Britain and D-Day in depth. From a range of sources, we'll find out about children and school during the war and learn about discrimination that existed at the time. Furthermore, we will learn about what it was like to live through the Blitz and think about how soldiers might have felt. We will also learn about Fernhurst during WW2. In D&T, we will design and create our own Anderson shelters out of recycled materials.
Revolution (Spring 1) - During this half term, we'll use non-fiction books to research Victorian education and people, including famous inventors, reformers and Queen Victoria herself. Then, we'll write non-chronological reports and biographies using a range of source materials. We'll write on slates, learn the three 'Rs' and take part in cooking, sewing and woodwork lessons, just like a child in a Victorian school. We'll make popular Victorian dishes and play with Victorian toys. 'Drill' activities will have us following instructions to march, stretch and jump in formation. We'll learn about crime and punishment and find out what life was like in a Victorian slum. How things have changed! We'll discover what happened during the Industrial Revolution and learn about significant inventions. Copying the style of famous Victorian paintings, we'll experiment with new techniques.
Frozen Kingdom (Spring 2) - This half term, we'll start by making and observing icebergs. We'll then find out more about them using non-fiction books. We'll learn technical vocabulary so we can write reports in the role of engineers. Using globes and maps, we'll identify the polar regions, comparing the Arctic and Antarctic. We'll also think about how we can protect the polar environment. Then, we'll investigate the tragic story of the RMS Titanic, and find out about the people on board. We'll download images of polar features and save our information in digital folders. When we're more familiar with the polar regions, we'll write exciting stories, poems and diary entries from the perspective of brave explorers. Researching our favourite polar animals will be fun, and we'll create animal artwork inspired by the Inuit people. We'll experiment with digital photography and create amazing effects using paints and dyes.
Darwins Delights (Summer 1) - During this half term, we are going to investigate a range of animal specimens, describing the characteristics of the creatures, and labelling their body parts. We will use a range of non-fiction books to investigate adaptation, natural selection, variation and inheritance. We will collect natural items and discover what plants live around our school. We will retrace Darwin's steps using maps and create sketchbooks to record the plants, flowers and trees we encounter. Using maps and globes, we'll plan a mini expedition. What will the weather be like and what physical and man-made features might we encounter?
Hola Mexico (Summer 2) - During this half term, we will watch a traditional Mexican performance and join in with percussion instruments. We will use non-fiction books to find out about the importance of music in Mexican culture and have a go at folk dancing. We will learn about the 'Day of the Dead' and create our own Mexican masterpieces. We will read Mayan myths and legends, and write our own. Using maps, we will locate Mexico and explore its natural features. We' will discover what daily life is like and how it has changed over time. We will end the topic with having our own nachos and smoothie Mexican party.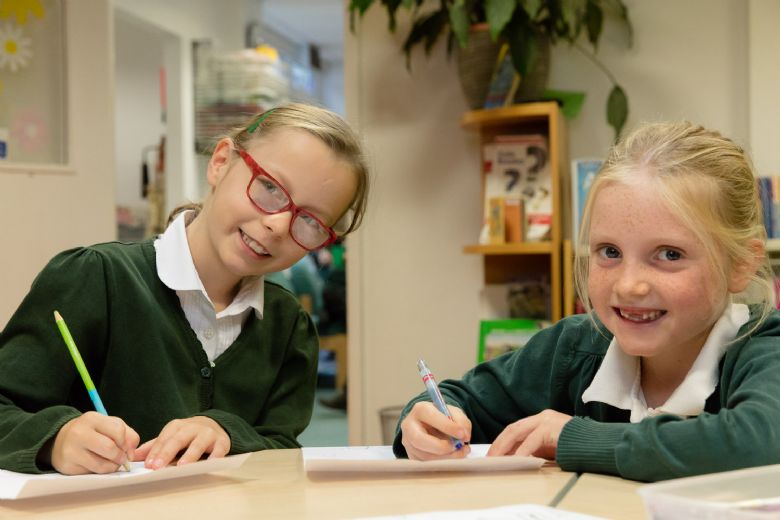 In Year 6 the children are encouraged to take on more responsibilities and learn skills that will prepare them for the transition to secondary school. They have the opportunity to become prefects or even Head-Boy or Girl; House Captains and take part in Sports Leadership training. A week of road safety and bike skills - Bikeability, is always great fun. Towards the end of the year, after SATs, we will go on our residential.
Please click on the links below to see our latest class newsletter.