English
Phonics
We follow Song of Sounds which is a systematic, synthetic phonics programme that teaches children to read and write by introducing children to the sounds that they can hear in words (phonemes) and their written equivalent (graphemes), children then learn to blend sounds together to read words and segment words in order to spell them.
Song of Sounds is a multi-sensory phonics programme that engages children through hands on and interactive learning. Music, movement and practical activities are at the heart of the approach and this enables children to enjoy the process of learning phonics whilst also supporting them to become fluent readers and excellent spellers by the time they leave Key Stage One.
The programme varies the approaches and activities used to ensure that all children are challenged to reach their full potential through exciting activities. It allows for stretch and support as appropriate to each individual. The multi-sensory approach is inclusive of all learners including those with special educational needs and with English as a second language as the activities allow for kinaesthetic, auditory and visual learning.
Fernhurst Pre-school will also be using this programme, so any children that join our school having attended the Pre-school from September 2021 will benefit from this progression.
Look at the Song of Sounds website if you wish to learn more about the programme itself.
There is also a link to the songs that are used to teach each phoneme.
Phonics Screening Check
The phonics screening check is taken individually by all children in Year 1 in England, and is usually taken in June. It is designed to give teachers and parents information on how your child is progressing in phonics. It will help to identify whether your child needs additional support at this stage so that they do not fall behind in this vital early reading skill.
The Year 1 phonics screening check is not a formal test, but a way for teachers to ensure that children are making sufficient progress with their phonics skills to read words and that they are on track to become fluent readers who can enjoy reading for pleasure and for learning.
There are two sections in this 40-word check and it assesses phonics skills and knowledge learned through Reception and Year 1. Your child will read up to four words per page for their teacher and they will probably do the check in one sitting of about 5–10 minutes.
You can download a copy of the 2018 Phonics screening check and 2019 Phonics screening check from the gov.uk website, here.
It is a school-based check to make sure that your child receives any additional support promptly, should they need it. It is not a stressful situation as the teacher will be well-equipped to listen and understand your child's level of skills.
There will be a few practice words first to make sure your child understands the activity.
It checks that your child can:
Sound out and blend graphemes in order to read simple words.
Read phonically decodable one-syllable and two-syllable words, e.g. cat, sand, windmill.
Read a selection of nonsense words which are referred to as pseudo words.
You can download a copy of the 2018 Phonics screening check from the gov.uk website, here.
These are words that are phonically decodable but are not actual words with an associated meaning e.g. brip, snorb. Pseudo words are included in the check specifically to assess whether your child can decode a word using phonics skills and not their memory.
The pseudo words will be shown to your child with a picture of a monster and they will be asked to tell their teacher what sort of monster it is by reading the word. This not only makes the check a bit more fun, but provides the children with a context for the nonsense word which is independent from any existing vocabulary they may have. Crucially, it does not provide any clues, so your child just has to be able to decode it. Children generally find nonsense amusing so they will probably enjoy reading these words.
The check is not about passing or failing but checking appropriate progress is being made. If children do not reach the required standard, then the teacher will be in touch to discuss plans and offer additional, tailored support to ensure that your child can catch up. Children progress at different speeds so not reaching the threshold score does not necessarily mean there is a serious problem. Your child will re-sit the check the following summer term.
For the last few years, the threshold mark (or pass standard) set by the government has been 32 correct answers out of 40.
We will report your child's results to you by the end of the summer term as well as to West Sussex, but the results won't be published in a league table as with SATs. If you have any concerns, do talk to your teacher about this in a parents' meeting or after school.
What should I do if my child is struggling to decode a word?
Say each sound in the word from left to right. (Visit our audio guide in our phonics guide.)
Blend the sounds by pointing to each letter, i.e. /b/ in bat, or letter group, i.e. /igh/ in sigh, as you say the sound, then run your finger under the whole word as you say it.
Talk about the meaning if your child does not understand the word they have read.
Work at your child's pace.
Always be positive and give lots of praise and encouragement.
Reading
Reading opens the door to learning. A child who reads a lot will become a good reader. A good reader will be able to read more challenging material. A child who reads challenging material is a child who will learn. The more a child learns, the more he or she will want to find out.
To support the children's reading we use a number of different schemes in school including The Oxford Reading Tree and Dandelion Readers. We use a variety of schemes to enable us to cater for our children's differing interests.
Shared reading is a great way to develop children's language and communication and to boost their reading skills. Click here for a fantastic list of 7 Ways to Support your Child with Reading at Home!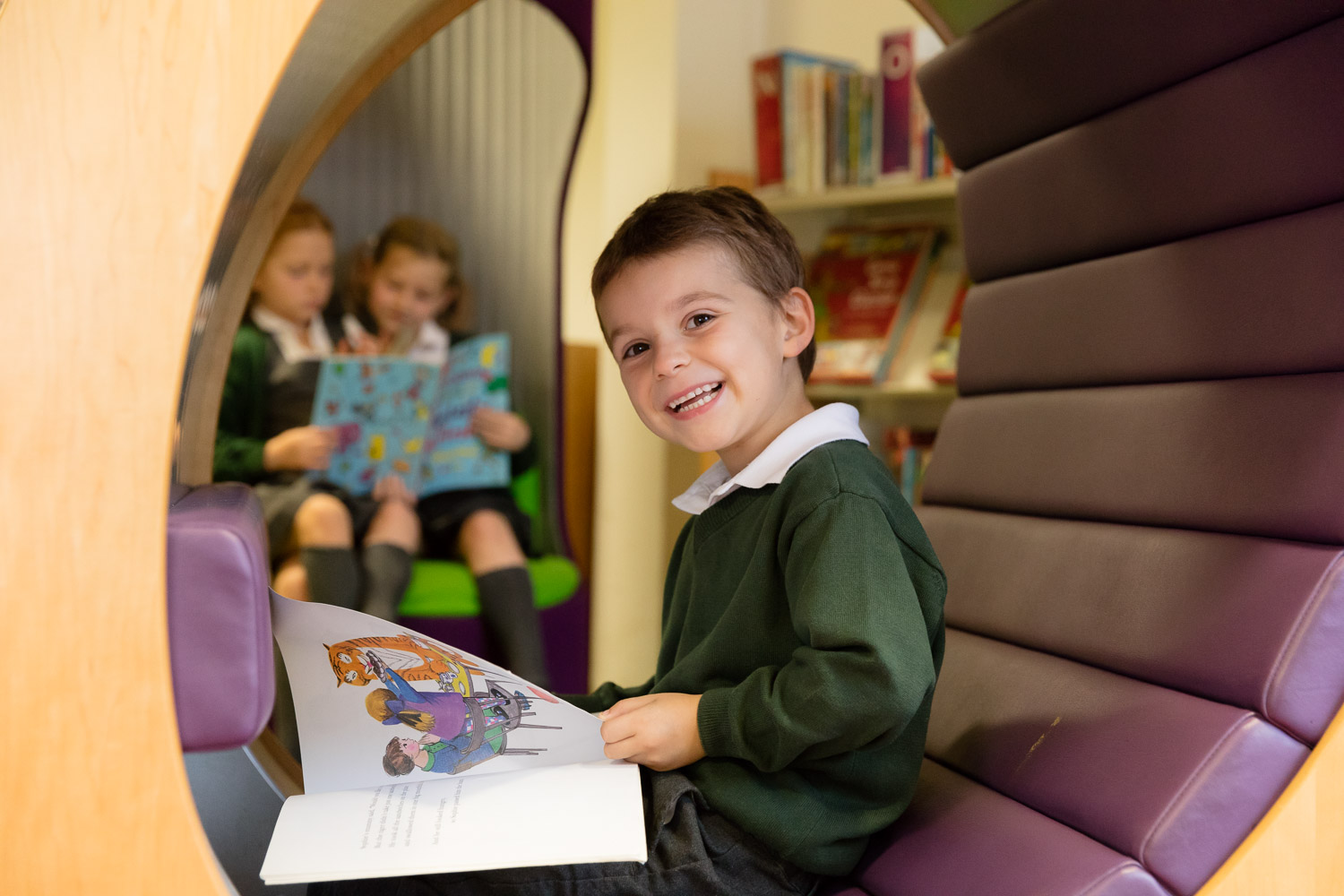 Writing
We encourage children to become curious, independent writers at an early age. As a school, we follow the principles of Talk for Writing. Please click here to find out more.