Forest School
At Fernhurst Primary School, we are fortunate to have access to several acres of mixed woodland, just a short leafy walk away from the school. Accompanied by our qualified Forest School teacher and several school and community volunteers, classes go up to the woods to enjoy outdoor experiences and develop new skills to support their in-class learning.
The Forest School programme supports all aspects of our curriculum and particularly strengthens children's social, emotional and physical development.
Heading up to the woods, no matter the weather, the children really enjoy learning through outdoor play and practices - a particular favourite being the hot chocolate around the campfire at the end of the session in the colder months!
Our Forest School work is continuously growing to ensure it is firmly embedded in our school culture. If you would like to know more or would like to help out, please do not hesitate to get in touch.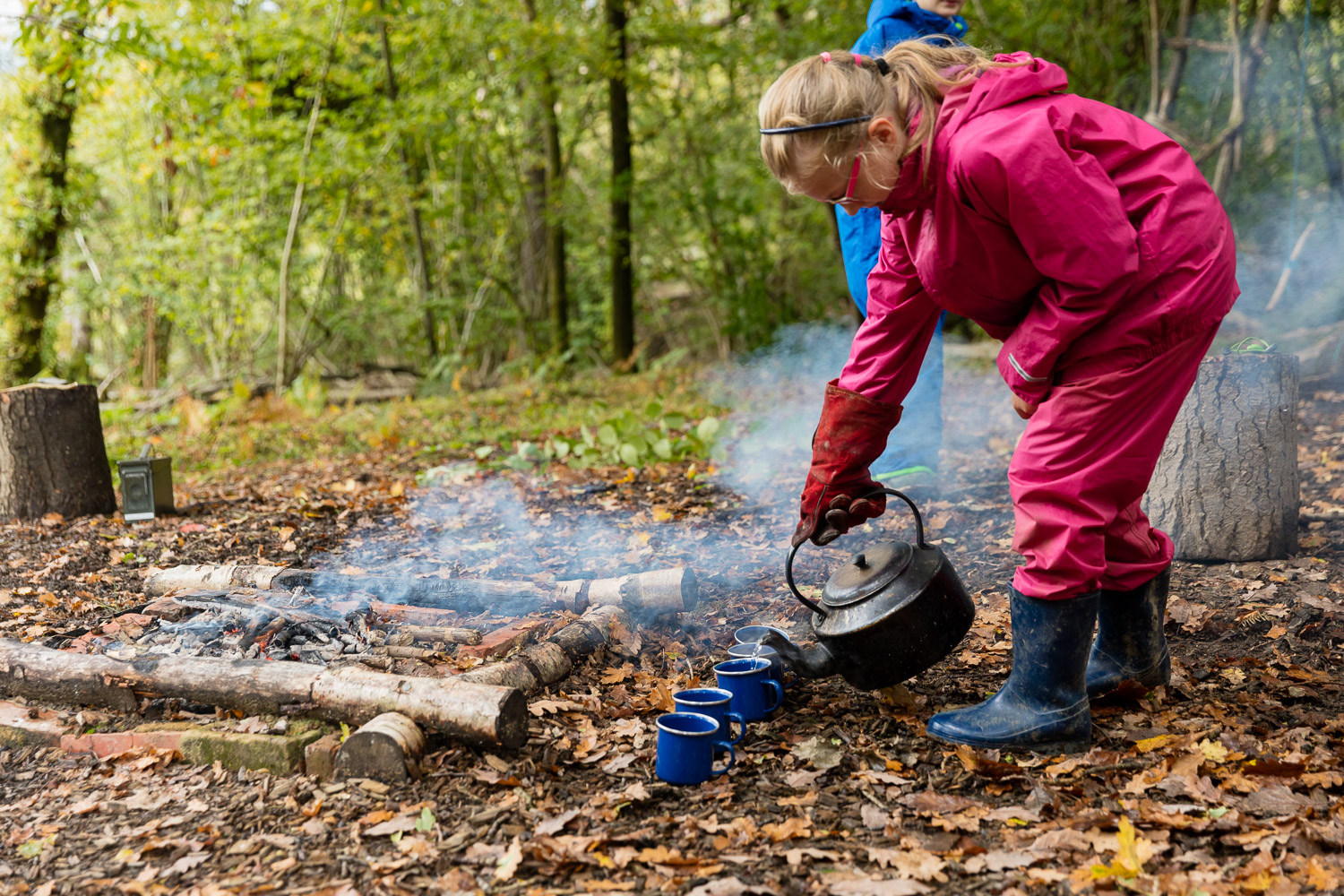 Backyard Forest School
With schools across the country closed at the moment, we thought it would be fun to get outdoors. Mrs Corps has created these lovely videos from her own back yard with ideas of activities you can do in your garden to replicate being at Forest School. Look at the 'Backyard Forest School' page on the Home Learning Tab for new videos from Mrs Corps regularly.