Mrs Bell's KS1 Maths
Hello Mini Mathematicians, I hope you are all keeping well and safe.
This week we will be looking at sharing/halving. Below are some Lollipops and cakes.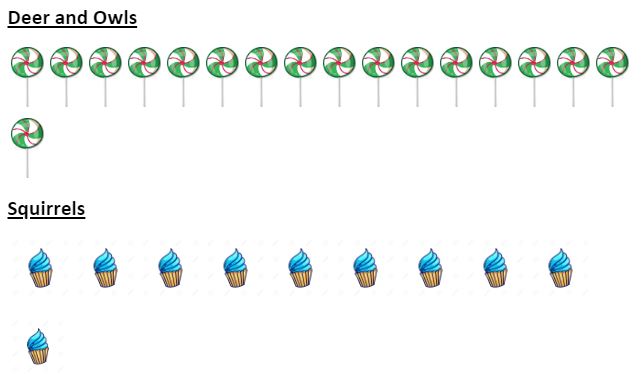 Deer and Owls class, I would like you to share the lollipops into 3 groups and Squirrels I would like you to share the cakes into 2 groups, then answer the questions below.
How many in each group?
Are there any left over?
Is your sharing Fair? If not, Why?
Once you have worked out your answers to the questions please send them to me at minimaths@fernhurst.w-sussex.sch.uk I hope you are all still enjoying the challenges set.
Keep safe and stay well.