Mrs Gill Richardson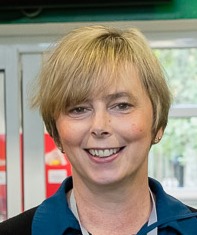 I took up the Headship at Fernhurst in September 2017. Prior to that I was Headteacher at Frogmore Junior School, also part of the University of Chichester Academy Trust. I absolutely believe in the concept of lifelong learning and that all children can achieve their best regardless of their starting points. I started my teaching career in Reception and have taught all year groups up to year 6, this has enabled me to gain a clear understanding of progression across the primary stage.
In my spare time I love to get involved (when possible) in amateur drama projects and am an avid reader – when school holidays permit.
Ex-officio Governor by virtue of office as headteacher
Committees: Finance & Resources , Curriculum & Standards and Community.
Term of office: Sept 2017 - open ended