Music with Mrs Gibbon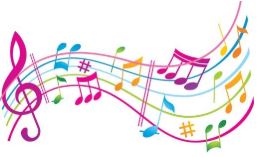 Join in with a singing assembly, develop your own sounds, join a sing along and appreciate the world of music. Have a go at these music challenges and get feedback from an expert... Mrs Gibbon!
This week we are thinking of music from Africa for our music challenge. In Africa, the music is loud, very upbeat and rhythmic. This makes African music fun to listen and dance to.
This week you will have the chance to learn a song from Africa, find out about and make a popular African drum, and learn an African dance.
Singing Assembly
Our weekly singing assembly fills us with energy and endorphins to motivate us through the day. She has created a Singing Assembly at home which you can join in with at your house through the video below.
Listening Activity
Get those chalks out and mark a clock (outside preferably!) and have a go at learning some African dance moves. Maybe you can put together a dance to the video of the girl playing her djembe! Video and send it in to the school office. I would love to see them.
Develop your own Sounds Activity
The djembe is a well-known African drum, and here is a video telling you a bit more about it.
Watch this short video of a young girl performing on her djembe.
If you fancy having a go at making your own, fun, djembe, here is a video showing you how.
Singing Activity
Here is a short video to teach a song from Ghana. It is about a lazy vulture who builds his nest and when the rains come, he can't remember where he built it.
Performance
Fernhurst School Choir were preparing several songs for the spring concert and Rother Valley Art Festival before school closed. They were challenged to record themselves singing their parts. 8 children and their families took this up. Their recordings were put together and here is the finished result.
Enjoy a performance from our school choir, recorded before Lockdown began, singing "There's A Power in the Music"
Enjoy a performance from some of our school Woodwind players and Mrs Gibbon playing 'Over the Rainbow' from 'The Wizard of Oz' on Thursday during 'Clap for Carers'.