Red Kites (Year 3)
24/11/23
Red Kites have started work on learning times-tables by heart. To support this, all children will be sent home with a multiplication grid to keep at home. Please stick this up at home somewhere visible and encourage children to look at it when they practise counting in steps of 3, 4, 6 or 8, when you ask them times-tables questions or when they complete home learning tasks on Century Learning or play Hit The Button. Looking is Learning, so the more frequently children look at the grid, the more quickly they will be able to recall the facts.
Link for hit the button: Hit the Button - Quick fire maths practise for 6-11 year olds (topmarks.co.uk)
We also love singing Percy Parker songs to help with learning our times-tables https://www.youtube.com/@percyparker9132
I have also added some sample times-tables questions to our home learning page that can be printed out and completed at home. If you complete any extra work at home do bring it to school so I can aware House Points.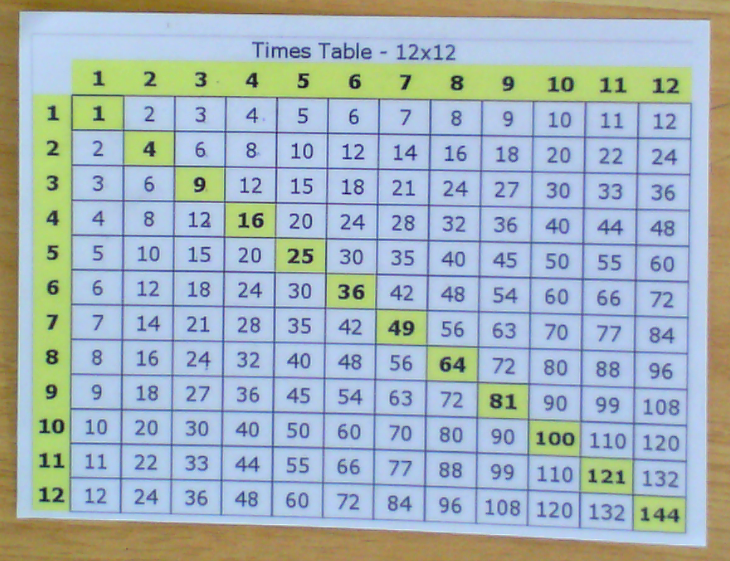 17/11/13
Red Kites have been busy rehearsing for our class assembly today. All children are coming home with a copy of the script - please support your child to learn their lines over the weekend. We look forward to welcoming you to school at 2:30 on Wednesday 22nd November for our class assembly.
In computing we have started using the Turtle Academy materials to learn coding. These materials can also be accessed at home via https://turtleacademy.com/ The website is free to access, and although there is the option to creat an account it is not necessary to do this. If you cdo any coding at home do let me know!
We are having the best time with our gymnastics lessons! Look out for a SWAY link here soon containing some videos and photos from our lessons!
12/11/23
We are delighted to confirm that Year 3 will be visiting Butser Ancient Farm on Tuesday 5th December. Butser Ancient Farm is a world leading destination for experimental archaeology and education, bringing the past to life through hands on, immersive, practical activities that are accessible for all. The children have been very interested in our historical learning so far asking the question 'Would you rather live in the Stone Age, Bronze Age or Iron Age?' and we have every confidence that this visit will enhance their understanding and give them wonderful memories.
We will be travelling there by coach and will be leaving school at 9:00 and returning for the end of the day. The children will be accompanied on the trip by Mrs Kelsey and Mrs Bell. If you are registered as a volunteer with us and would be available to accompany us on the trip please reply to this email to let us know. (If you would like to volunteer on future trips / experiences please contact the office for an application form so we can start the DBS process.)
For the visit children should wear full warm school uniform including practical shoes for being outside all day and a warm, ideally waterproof coat. They should carry a backpack containing a nut free packed lunch, including snacks and a drink (nothing fizzy please). If the forecast is wet then including named waterproof trousers would be wise.
We have been successful in applying for a travel grant which has reduced the cost of the coach, bringing the total price per child to £21.80. This is made up of coach costs, entry and workshop costs while there. Please pay for your child's place by Friday 1st December. While contributions for school trips are voluntary, the Government is clear that schools should cancel any trips that there is not funding for. We hope that you can make your contribution to cover the cost for your child so that we can go ahead with this visit. Payment should be made via your ScoPay account.
We are able to fund the cost of this and other trips for families eligible for pupil premium funding – please apply online at
https://www.westsussex.gov.uk/education-children-and-families/schools-and-colleges/free-school-meals/ if you think you might be eligible.
If you have any queries, please don't hesitate to contact me via the school office.
13/11/23
We are delighted to share with you the 2023-24 trips and enrichment programme on this Sway link (https://sway.office.com/zdCan1CGYcbMUck0?ref=Link). The school team have been busy securing the best coach prices as well as several grants to cover or reduce costs where possible. We are delighted to have such a fabulous range of visits which will explicitly compliment learning in history, geography, DT, PSHE, RE and science.
We do recognise that asking for any contribution can feel like a lot and would like to take this opportunity to advise that if you are eligible for pupil premium funding, we will be able to cover the costs of all day visits and visitors for you. If you think you might be eligible, please apply online at https://www.westsussex.gov.uk/education-children-and-families/schools-and-colleges/free-school-meals/
As always, there is the opportunity to pay for the year or to pay per visit. You will receive a reminder ahead of visits about payment options. We are currently swapping from ScoPay to Arbor for payments, so you will not see all trips on your ScoPay account. Details of Arbor will be sent to you next half-term and everything will be available via a single app which should make life easier for you all.
10/11/23
Our History unit asks the question 'Would you rather live in the Stone Age, Iron Age or Bronze Age?'.
Skara Brae dates from 3200 BC and so belongs to the Neolithic period of the Stone Age. Skara Brae is in the Orkney Islands. Very few trees grew there so stone was used to build houses instead of wood. There are nine surviving houses on the site. House number 7 is in the best condition. The 3D scan produced by Historic Scotland shows each item and explains what the items were used for: https://www.historicenvironment.scot/about-us/news/new-digital-model-of-skara-brae-welcomes-virtual-visitors/
Archaeological evidence does not give us all the information that is needed to answer questions, so historians fill in the gaps by using what they know to create reconstructions such as this. This is a secondary source because it was created after the event.
We spent time in class exploring the simulation and studying pictures. At home, you could have a look around the simulation together and discuss the different elements of each house.
01/11/23
Dear Red Kites Families,
I'm sorry that we won't be together in school tomorrow. I hope you don't mind me emailing late in the evening: I'll never sleep if I leave it until morning to send!
This is the link to the sway for Red Kites home learning:
https://sway.office.com/UfTw5AJY6XwfqqWW?ref=Link
All the work should be self contained within the sway and possible to complete with just some paper. There is no right or wrong way to complete the tasks, as I explain on each video so please do not put yourself under pressure. If you have any questions please drop an email to the office and it will be forwarded on to me. I will be working all day so as long as I have wifi or phone signal I should be able to help! I will send an email individually to each family with the login details for century learning and accelerated reader. You don't need to log into those sites for the work I have suggested, but if you'd like some bonus activities then Century would be a great place to look. The links to these websites are on our home learning page.
19/10/23
Can you believe Autumn 1 is all wrapped up?
Well done Red Kites, you are all now fully settled into the routines and expectations of Year 3 and achieving great things with your learning. It has been wonderful to share Friday afternoons with so many families – thank you for your support with joining us for this wonderful time in the week.
We have now finished our class novel – The 100 mile an hour dog by Jeremy Strong. This hilarious story has had us giggling away at the end of each day. Jeremy Strong has an enormous back catalogue of hilarious stories, if you read any at home please let us know your thoughts and feedback.
Our Spanish lessons have been a great success. Check out this sway that contains videos of us saying greetings; asking 'how are you?'; saying 'my name is' and 'what is your name?' and numbers to 10. Last week we brought home posters with Spanish colours on. Over half term please see if we can remember them! https://sway.office.com/c1lg4Gt7u5NzBJvL?ref=Link (Please let me know if you have any trouble watching the videos)
Our RKE (Remember, Know, Explore) sheets are sent home each half-term by email. The link for Autumn 2 is here: https://sway.office.com/mBAFqqJ0KrZOzbTT?ref=Link
You can find our Autumn 2 poster below. [correction- please note the Butser trip is Tuesday 5th December. I will upload the corrected poster asap.] The spellings lists for Autumn 2 are published on the Y3 home learning page.
Our PE days for Autumn 2 will be Thursday and Friday.
A copy of our typical weekly timetable is posted below, although please remember this can change as needed to make best use of time in school.
For this half term Mrs Kelsey will typically have release time for leadership tasks and PPA time on a Monday and a Friday afternoon. This will be covered by Mr Ayre who you have met during family reading time.
28/9/23
We have made a great start to our performance poetry unit.
Watch this space for a recording of our performance of The Bug Chant by Tony Mitton.
22/9/23
Red Kites have made a fantastic start to their Year 3 journey - well done to everyone for showing our school rules of staying safe, being respectful and always trying our best.
Our RKE (Remember, Know, Explore) sheets are sent home each half-term by email. They can also be accessed here: https://sway.office.com/eeAT5vf4hEQQy31s?ref=Link
You can find our Autumn 1 poster and a copy of our current timetable below - please remember that there will be occasions when we need to swap lessons around due to other events happening in school.
On the home learning page there is a copy of the spelling lists for this half-term.
Some questions you might like to ask your children at home:
How do you say 'see you later' in Spanish?
Which has fewer 10's: 638 or 294?
Who found Tutankhamun's tomb?
What are our Vipers?
What type of art did Paul Cezanne create?
How have we practised agility in PE?
How can you improve this sentence: the girl ran. ?
What are our actions for the difference between the Arctic and the Antarctic?
What is The Eatwell plate?