Robins (Year 4)
24/11/23
Thank you to all the parents who came to our class assembly on Tuesday. The children really enjoyed sharing some of our learning with you. Thank you also for all your support at home- it really means a lot to the children when you can help with learning at home.
This week, we have enjoyed creating some motifs in music, and creating some performances of our favourite poems from our Writing poetry topic.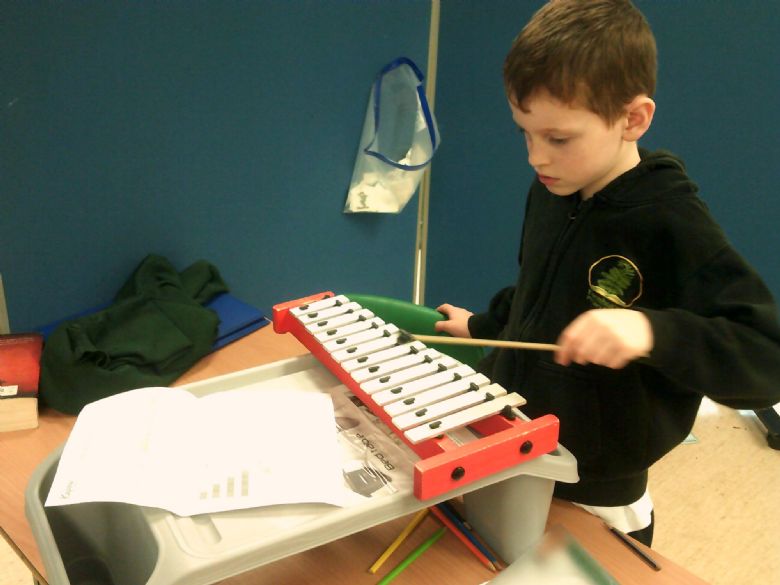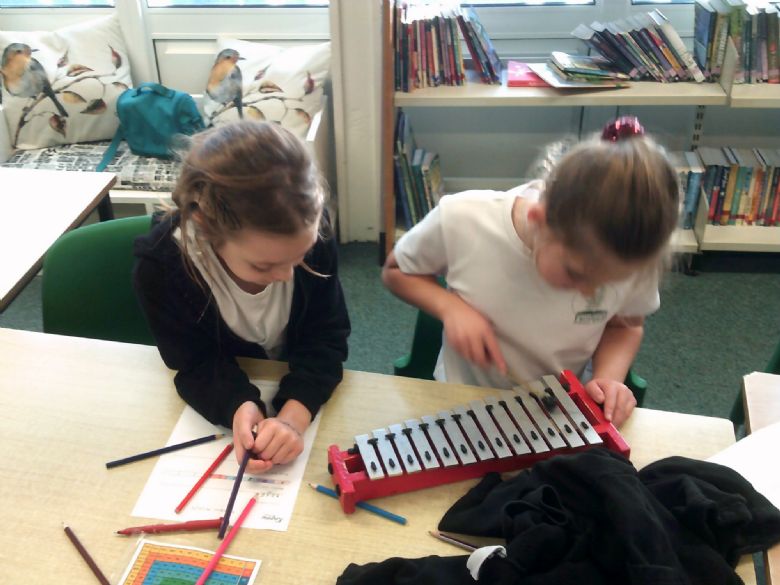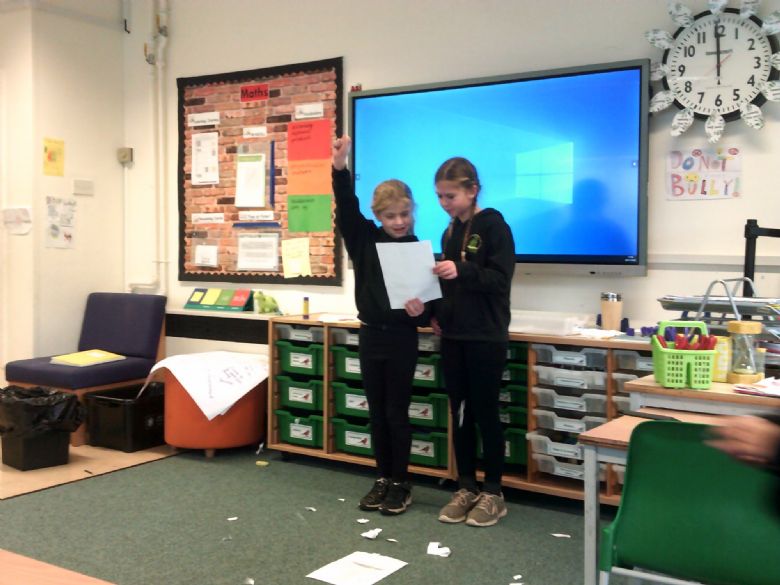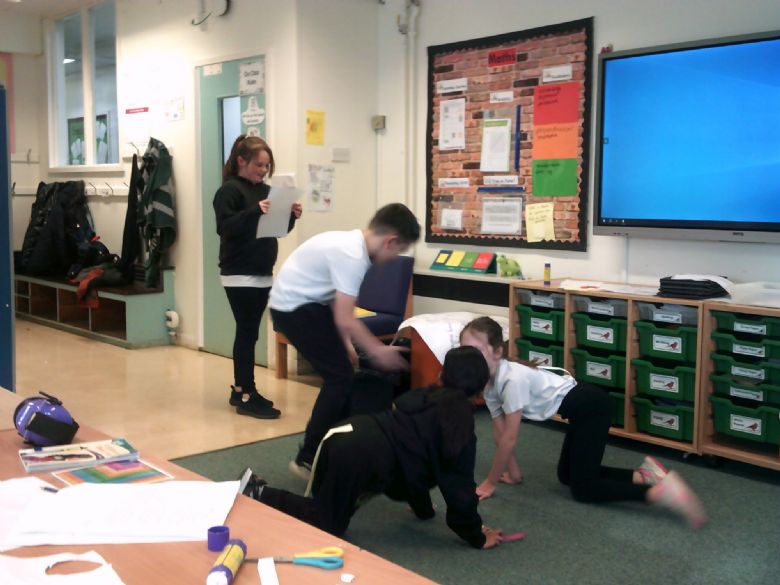 Robins have also started working hard on learning times-tables by heart. To support this, next week all children will be sent home with a multiplication grid to keep at home. Please stick this up at home somewhere visible and encourage children to look at it when they practise counting in steps, when you ask them times-tables questions or when they complete home learning tasks on Century Learning or play Hit The Button. Looking is Learning, so the more frequently children look at the grid, the more quickly they will be able to recall the facts.
Link for hit the button: Hit the Button - Quick fire maths practise for 6-11 year olds (topmarks.co.uk)
We also love singing Percy Parker songs to help with learning our times-tables https://www.youtube.com/@percyparker9132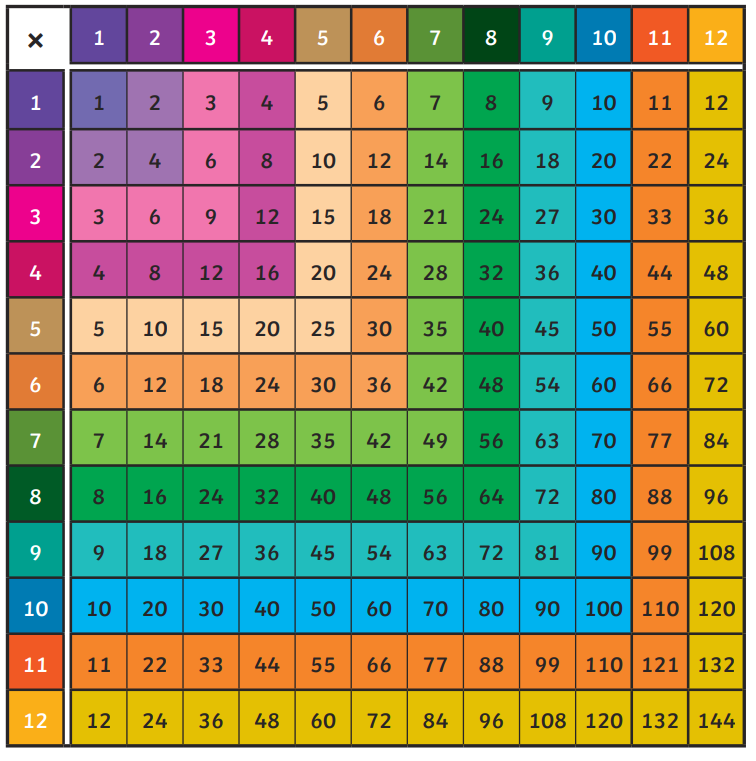 16/11/23
We look forward to welcoming you to school at 2:30 on Tuesday 21st November for our class assembly.
13/11/23
We are delighted to share with you the 2023-24 trips and enrichment programme on this Sway link (https://sway.office.com/zdCan1CGYcbMUck0?ref=Link). The school team have been busy securing the best coach prices as well as several grants to cover or reduce costs where possible. We are delighted to have such a fabulous range of visits which will explicitly compliment learning in history, geography, DT, PSHE, RE and science.
We do recognise that asking for any contribution can feel like a lot and would like to take this opportunity to advise that if you are eligible for pupil premium funding, we will be able to cover the costs of all day visits and visitors for you. If you think you might be eligible, please apply online at https://www.westsussex.gov.uk/education-children-and-families/schools-and-colleges/free-school-meals/
As always, there is the opportunity to pay for the year or to pay per visit. You will receive a reminder ahead of visits about payment options. We are currently swapping from ScoPay to Arbor for payments, so you will not see all trips on your ScoPay account. Details of Arbor will be sent to you next half-term and everything will be available via a single app which should make life easier for you all.
10/11/23
Our first 2 weeks back after half-term have been full of learning and engagement. Thank you, Robins, for all your hard work- keep it up!
In science, we have continued our forces topic by carrying out an experiment investigating if a heavier or lighter object falls to the ground quicker. What do you think our results were? We were thinking about the effect of gravity on each of the heavy and light items.
In Computing, we have been learning how to crop and rotate images, which is part of our wider topic of Desktop Publishing. Next week we will be continuing to learn how to edit images by changing the colour of them.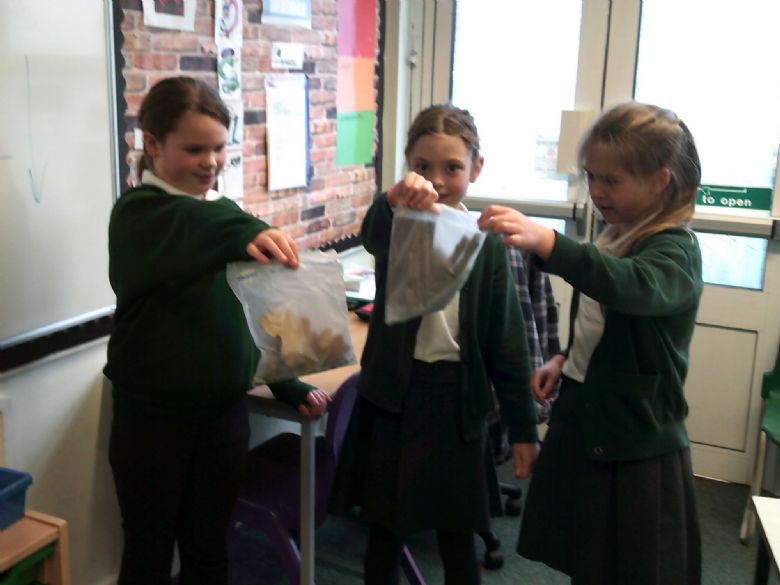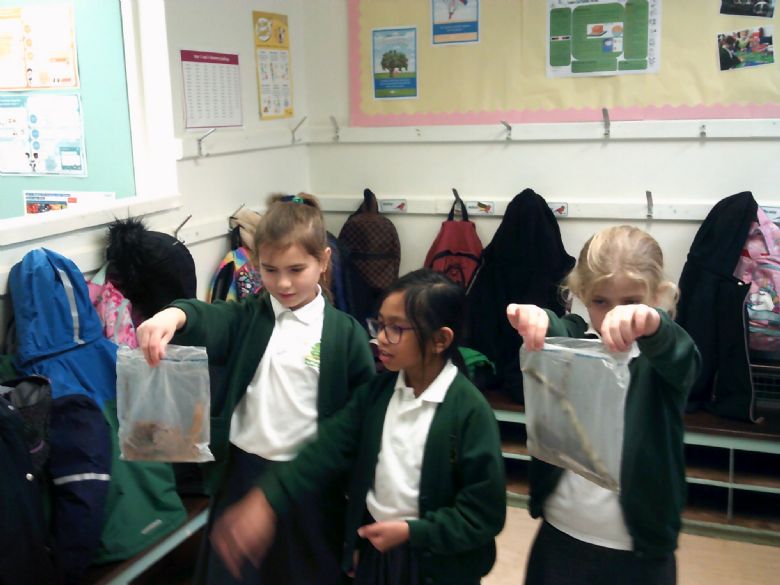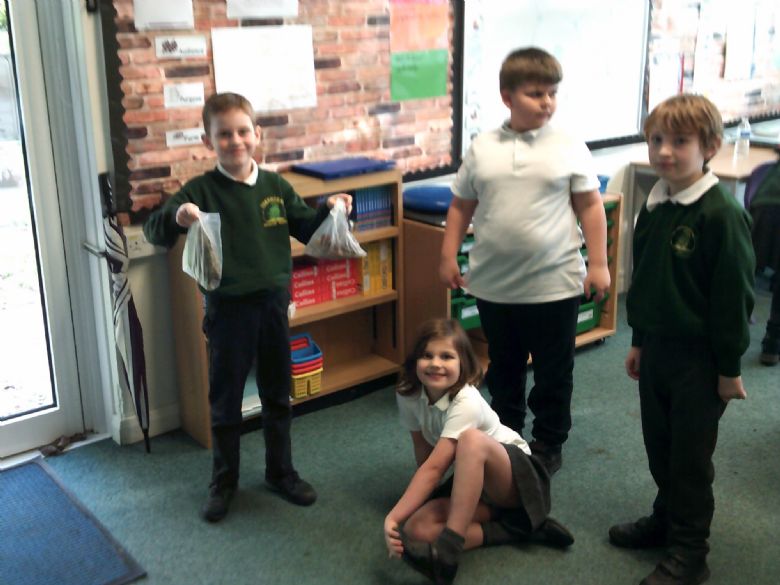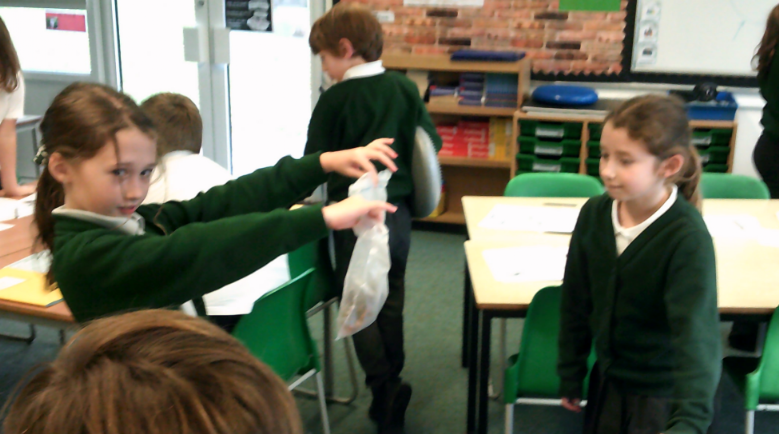 Autumn 2
In Autumn 2, your main teacher is Miss Jameson. You will be taught by Miss Hill on Mondays, and you will also be supported in the classroom by Miss Roberts. Our PE days are Thursday and Friday.
Here is a link to your RKE's for Autumn 2: https://sway.office.com/mBAFqqJ0KrZOzbTT?ref=Link
Please see below our class timetable and topic overviews for this half term.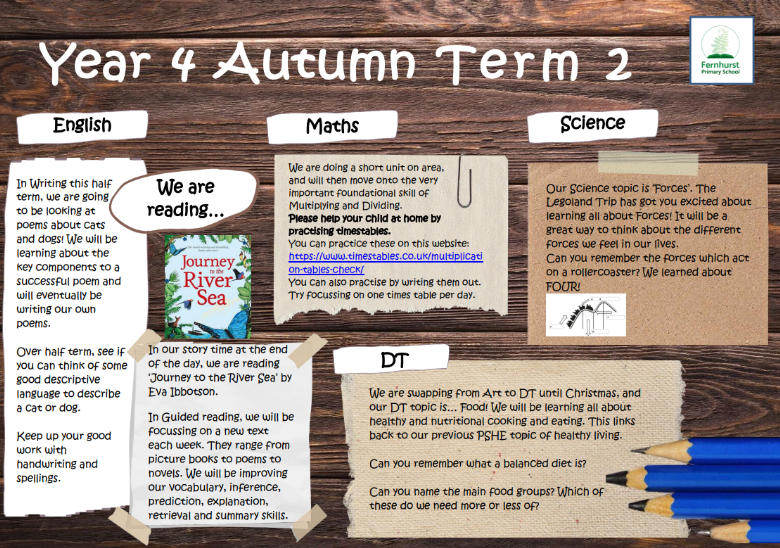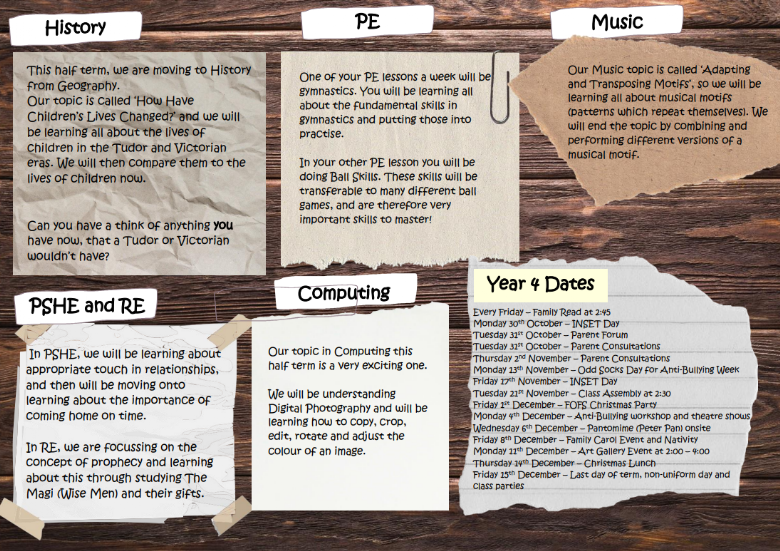 20/10/23
Here in Robins class, we have finished off the half term with some wonderfully creative work. We have finished our Pop Art pieces inspired by Andy Warhol, and they look fantastic! We look forward to sharing these with you at our Art Gallery Event in December.
We have also been writing a new chapter for the book How to Train your Dragon. Everyone has worked extremely hard on producing a fantastic piece of creative writing.
I hope you all have a restful, relaxing and safe half term.
Below is a lovely group photo from our Science trip to Legoland, where we learned all about Forces.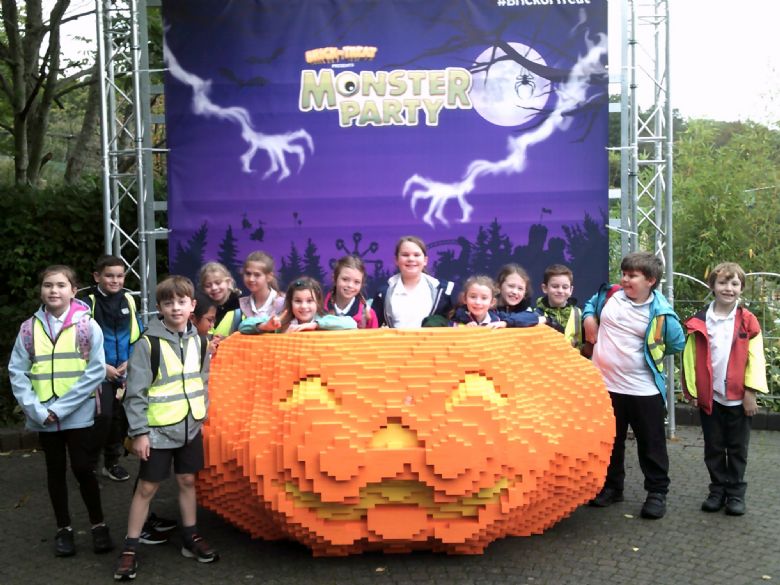 13/10/23
As we approach the half-term break, I want to thank all you parents and carers for the help and support you give your children at home. Taking learning into the home can be very beneficial to your child, so by helping them with spellings, timestables, Century Learning and hearing them read, you are helping their education immensely. To help your child with Timetables, a good website for this is called 'Topmarks' and the 'Daily 10' challenge is a good and quick one to practise regularly.
We have had a great week, ending in a fantastic Science trip to Legoland. I hope your child has come home with lots of good stories and you've asked them about the forces acting on a roller-coaster! Photos from the trip will follow next week.
On Wednesday we had a practical maths lesson where we were practising subtracting 4-digit numbers with exchanging. The children couldn't believe they were allowed to draw on the table..... just this once!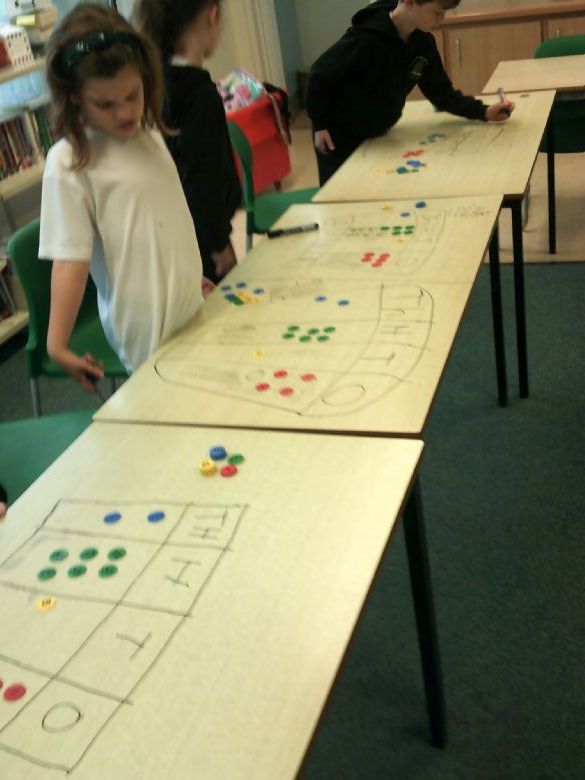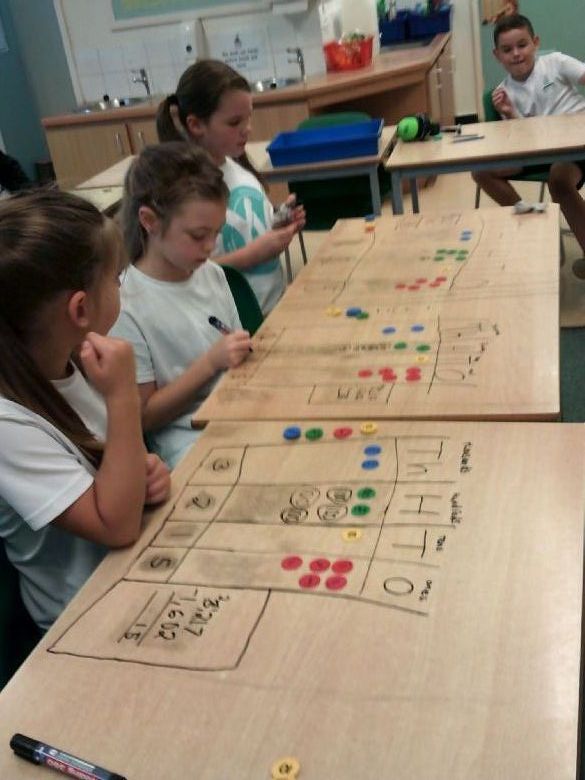 06/10/23
We have had a very busy couple of weeks in Robins class!
In science we have been investigating living things and we went on a hunt around the school grounds to identify living things. We found lots of different species of trees, twigs and leaves, and lots of little bugs and birds.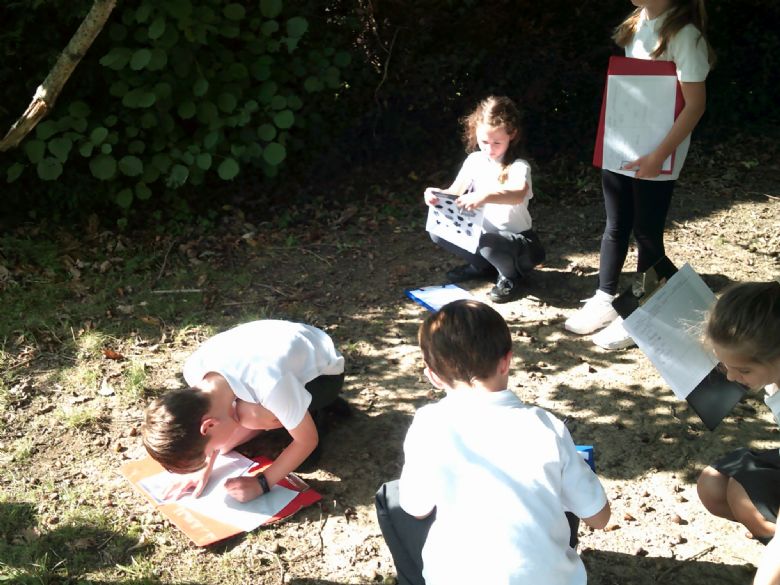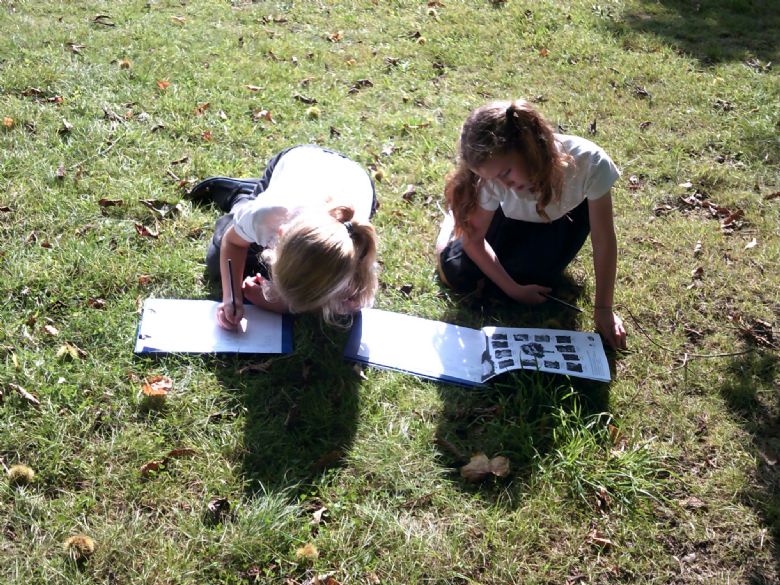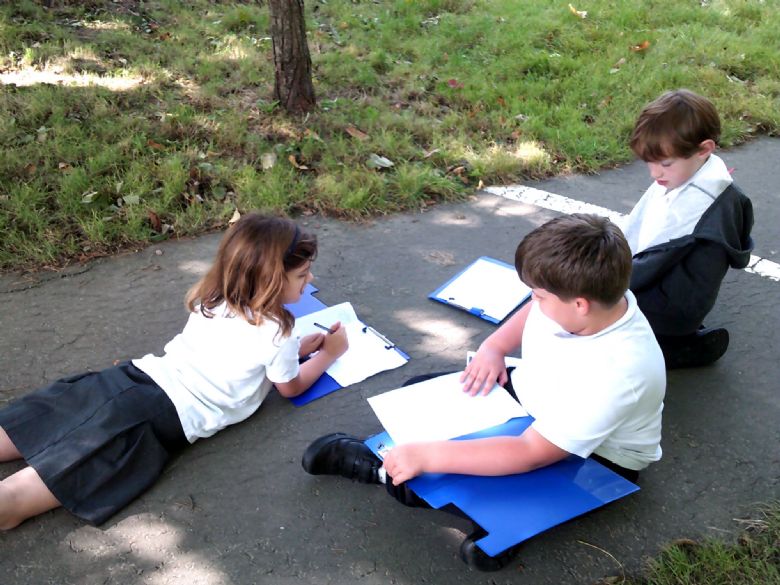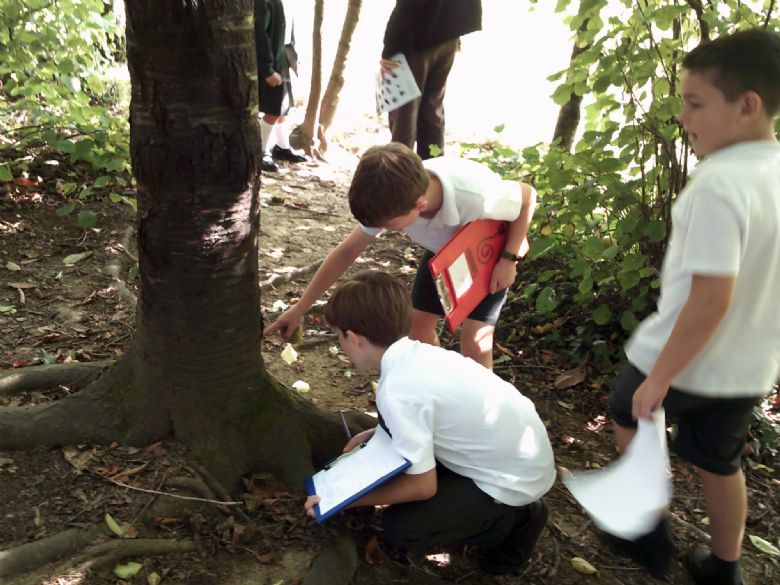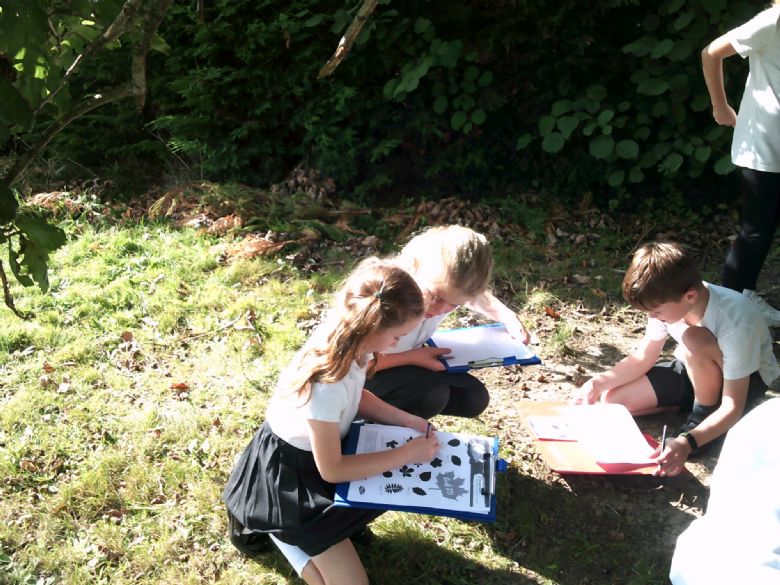 22/09/23
This week in our Guided Reading lessons, we have enjoyed reading, analysing and performing T.S. Eliot's poem, 'Mr. Mistoffelees'. Here are some pictures of a few of the groups performing their interpretations of the poem;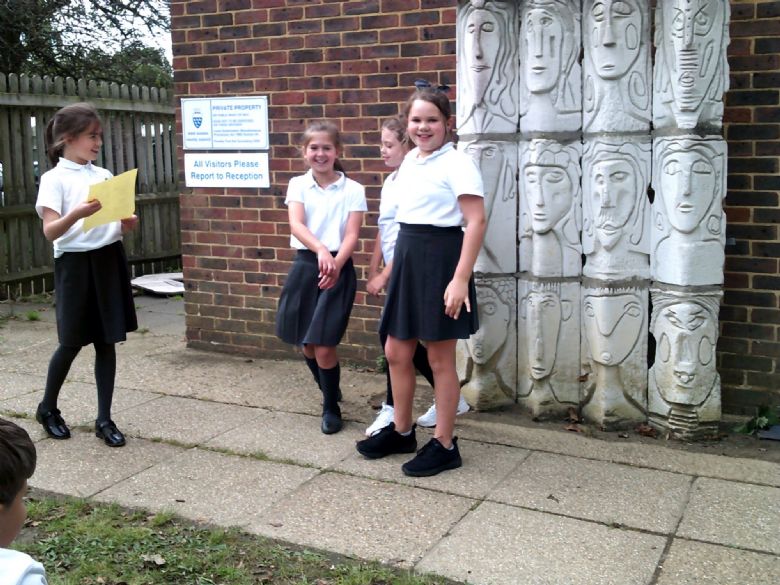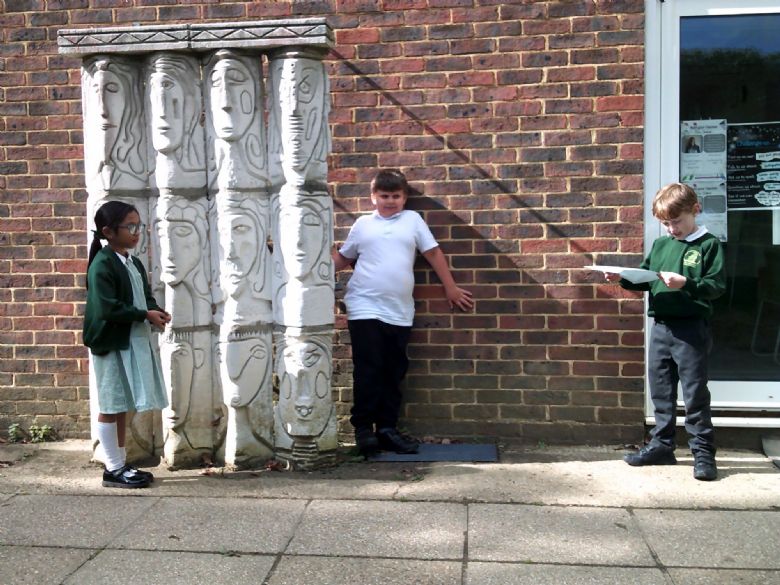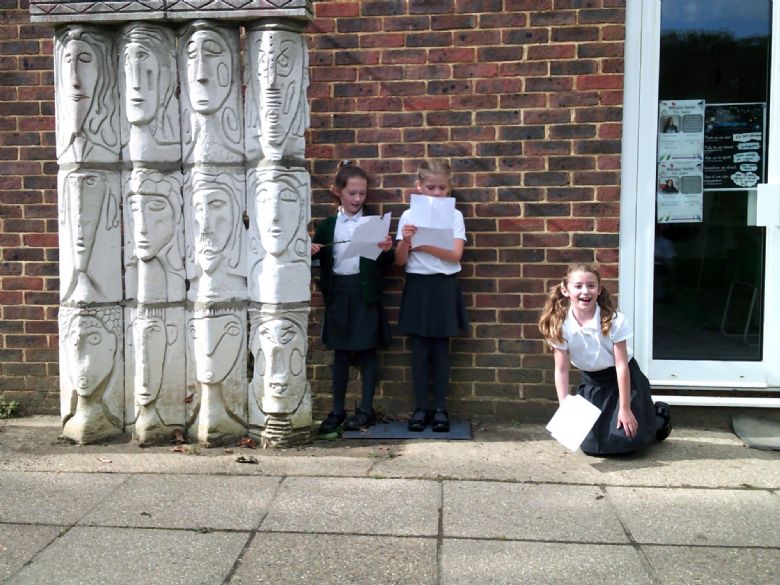 15/09/23
We have had a very buzzy first two weeks in Robins class! We have enjoyed lots of new learning in maths, writing and reading, and have enjoyed starting our new topics. We finished the week by learning about tectonic plates in geography, and did an experiment to see what happens when these parts of the Earth's crust rub together.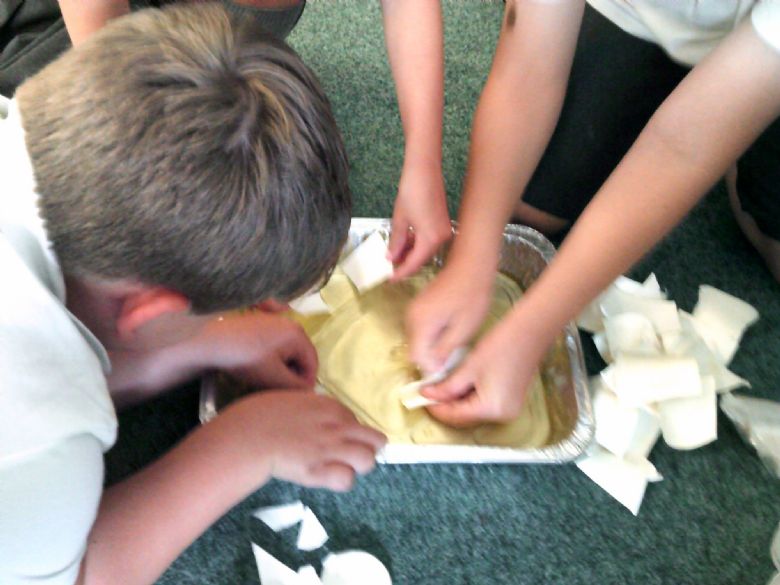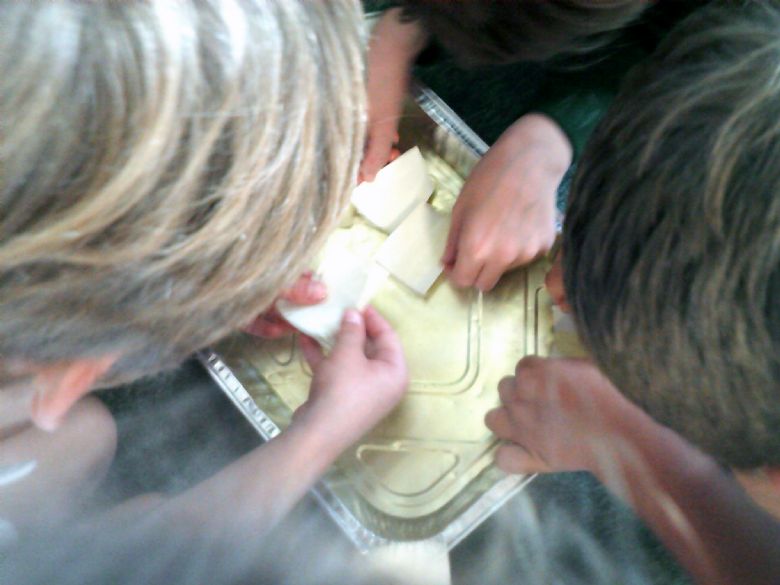 Autumn 1
Welcome to Robins Class!
Your main teacher this year is Miss Jameson, and you will be taught RE and Computing by Miss Sarah Allen and you will be taught PE by Miss Stacey Allen. In the classroom, you will also be supported by Miss Roberts.
We have lots of exciting things lined up this year, including school trips, a production in the Spring Term and a residential in the Summer Term.
Here is a link to our Autumn 1 RKEs: https://sway.office.com/1hMrcKv7qodsU5F7?ref=Link
Engagement at home and home learning is important. We ask that all pupils read at least three times a week and it is recorded on https://go-read.co.uk/
If we find that we have some knowledge which is harder to remember, we can also go onto Century learning (https://app.century.tech/login/) and all pupils have an individual login and all of the learning in personalised to them. Your teacher will always mention if they have added something on but it is always worth exploring the site and accessing the personalised learning.
If you ever have any queries about any of our learning, please feel free to speak to Miss Jameson.
Communication is key so if there is any aspect of school life that you would like to discuss, please get in touch.
Every half term, as a parent or carer, you will receive an email with an overview poster of what we will be learning that half term. You will also receive RKE sheets (Remember, Know, Explore) for each foundation subject we will be focusing on. These RKE sheets let you know in more detail what we will be learning about and key vocabulary which will be coming across.