The World of Reading
Reading makes the world go round. Rise to the daily reading challenge activities below!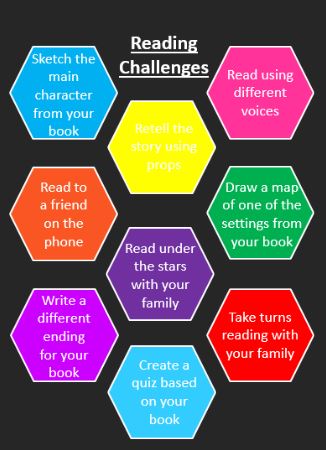 Websites for Reading at Home
PhonicsPlay is free to use during this period of Covid-19. Children can use the site at home without parents needing to subscribe. To access this free resource, all you need to do is log on using the following details.
Username: march20
Password: home
Take ten minutes out and let professional storytellers take you on an adventure! Browse a range of videos for stories suitable for all primary school ages. The website also offers a wide range of other really useful reading resources.
Every day at 11am, you can listen to one of David Walliams' World's Worst Children stories, so sit down, take a break, and enjoy 20ish minutes of pure fun!